I'm excited to welcome JPC Allen back to my website. Thanks again JPC for answering my questions.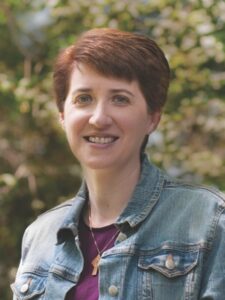 JPC is one of the writers in the book, Christmas Fiction Off the Beaten Path: A Christmas Anthology of Inspirational Stories.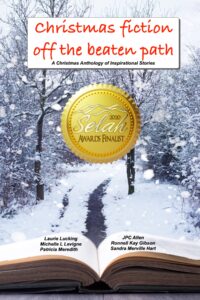 Her story in the book is "A Rose from the Ashes".
Could you tell us about the story?
Nineteen-year-old Rae Riley knows she needs to fulfill her late mother's dying wish. But she needs even more to find her father. And the man who attacked her mother twenty years ago on Christmas Eve and left her to burn in an abandoned building. And if her father and the attacker are one and the same.
What was your inspiration for the story?
I can't remember the precise inspiration for the story. I love mysteries, and some of the best ever written are set during Christmas, so trying to write one appealed to me.
I think I read that you wrote the story in two weeks? Please tell us about your story "A Rose from the Ashes".
I'd learned my publisher was taking submissions for a Christmas anthology and kicked around a few ideas for a week. Then I discovered I had two weeks to complete a 5,000-word short story. I took over a month to write "Debt to Pay", and that story was only 4,000 words. After discussing it with my husband, and despite getting ready for Christmas preparing for a visit from my in-laws, and teaching Sunday School, I decided to go for it.
That's when the Holy Spirit took over. For those two weeks, and months afterwards, I had a surge of energy and optimism I have never experienced before. Not that it wasn't hard work, putting kinks in my neck and shoulder muscles and stretching my imagination and literary skills. But for some reason, my Father wanted this story to come out, and I'm so happy I could do it with Him.
Congratulations! I was happy to read that your story "A Rose from the Ashes" was chosen as a finalist in the 2020 Selah awards. Please tell us about the Selah awards.
Thank you! The Selah awards are given annually by the coordinators of the Blue Ridge Mountains Writers Conference for published works.
My publisher encouraged all the authors in the anthology to enter contests. I thought it would be easy to find ones because my short story was a mystery, young adult, and Christian fiction.
Boy, was I wrong. People don't read short stories like they did in the past. Publishers rarely publish anthologies of new short stories. Mystery short stories are the exception, but that market is still very small. Because of those facts, there are few contests for published short stories.
I'm grateful to BRMWC for seeing a gap in contests that judge short fiction and adding the short story category. Being chosen as a finalist gave my confidence in my writing a big boost.
5.Did you have an influential teacher that encouraged your writing?
Not that I remember. In seventh grade English class, my teacher would give us a prompt on Thursday, and we could read our stories out loud to the class on Friday. I loved it. I would write my story until I ran out of time, usually because my story was complicated, a problem I still have. When I stood up in front of the class, I would read what I wrote and then just tell the part of the story I didn't have time to write. This ticked off my English teacher. I guess he thought I was slacking or something.
Did you enjoy conducting a writing workshop and if so have you ever considered a writing workshop on YouTube or a Zoom class?
I love writing workshops and the energy produced when creative kids and adults share their ideas. I've never done an online workshop. However, Mt. Zion Ridge Press is holding an online conference in May, and the owners asked me to teach about writing YA fiction, so I'm about to figure out how to transfer my teaching style to an online environment.
Could you share details about the Citizens Academy?
Taking this course was one of the highlights of my life. The sheriff's department in my county offers a free, 11-week course on law enforcement once a year to citizens who apply. Officers instructed us in drug enforcement, traffic stops, and investigating cold cases and crime scenes. We heard from K-9 officers, detectives, public records clerks, school resource officers, a sniper, and SWAT team members as well as the sheriff and one of his chief deputies. Even more valuable than all the facts I learned was hearing from the officers themselves and coming to understand their attitudes and mindsets. Since many of my characters are cops, it was critical for me to understand how they think so I can build believable characters.
Do you have any news or updates you'd like to share?
I'm very excited to share that I've finished a sequel to "A Rose from the Ashes", a novel with the working title, A Shadow on the Snow. I just got back the responses from beta readers and I'm working on the final edits before I submit it to my publisher. Here's a blurb:
As nineteen-year-old Rae Riley gets to know her newly-found father and family, a stalker won't let her forget her late mother's notorious past. Fearing the threat will make her family reject her, Rae investigates the mystery herself. But her amateur sleuthing may cost her the dad she's always wanted.
Please follow and like us: