I'd like to welcome Bettie Boswell to my website. I want to thank you Bettie for taking the time to answer my questions.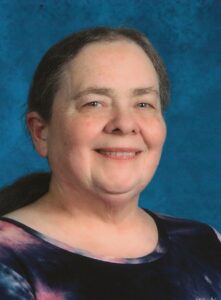 Bettie is one of the writers in the book, From the Lake to the River: Buckeye Christian Fiction Authors 2018 Anthology.
Her story in the book is, "Fred's Gift".
Could you tell us about the story? "Fred's Gift" is a short story about a widow who has been so busy trying to hold life together for her two children that she has neglected her father in the nursing home. When she receives news of his passing she has to deal her guilt and memories. As she sorts through his effects she finds hope that her dad reconciled with his heavenly Father. She also discovers that he may have left behind some matchmaking hints for the handsome new director of the nursing home.
What was the inspiration for the story? My father was the inspiration. I started writing the story shortly after his death and some of his characteristics find their way into the story's father character, Fred.
I read that a few years ago "Fred's Gift" placed third in an ACFW contest. Congratulations!
Could you tell my readers about the contest? The Virginia Chapter of ACFW offers a contest each year that is open to anyone who is an ACFW member. I happened to see it in one of their newsletters and entered, winning 3rd place. I also entered the story in the Southern Christian Writers Conference (Tuscaloosa, AL) contest two years ago and the story won first prize for a fiction entry there.
Illustrator
Not only is Bettie an accomplished author, she is also an Illustrator and her artwork is featured on the cover of the book, From the Lake to the River: Buckeye Christian Fiction Authors 2018 Anthology.
How was your artwork chosen for the cover?
One of the editors looked at some similar clip art and started brainstorming about ways to change it up. I made a drawing and submitted it to her. She really liked it and we went from there. Unfortunately for me, the publishers have recently chosen to change the cover to a photograph of a sail boat but I was really thrilled to be the cover artist for a while. I still have a limited number of copies with the original art.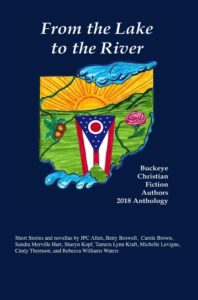 Is it OK to link to your portfolio page? Sure, I am a self taught artist and love to play around with different media. I enjoy the process of creating something different.
You can view some examples of Bettie's work here and check out the following to learn more about Bettie:

https://sites.google.com/view/bettieboswellauthorillustrator/home
Facebook: https://www.facebook.com/bettie.boswell.9
Twitter: https://twitter.com/BboswellB
Musicals
Bettie Boswell is a talented woman. Not only is she a writer and illustrator, she also writes musicals for her church choir. And as a teacher she has written musicals for children at school.
If so, could you share some information about the musical?
In the years leading up to 2000, another teacher and I were approached to compose a few songs for a dedication at the Sylvania Historical Museum. We wrote more than a few and then created a full 2 hour script to go along with the music. "Just Around the Bend" told the story of a couple's involvement in the Underground Railroad, their romance, and the successful venture of moving a runaway family through town as a slave catcher hunted for them. The musical was produced in 2000 and 2003 at Lourdes University in Sylvania. I was involved in the production team and participated as a minor character actress in addition to being co-author.
Are your musicals available for other schools and churches?
My school musicals are self published and are available. A few of the topics include: Wings about the Wright Brothers, an Underground Railroad story called A Friend of a Friend, The Buds and the Bees-insects and plant cycle, The Rock Musical (as in igneous, metamorphic, etc.) I need to get the church ones in a little better shape before sharing. I made two each year for many years and basically wrote a script and lyrics with a melody line. I just faked a piano accompaniment with that and we made do. I am going to retire from teaching in May so maybe I'll look into putting some of those in better shape.
Bettie has also collaborated with a team of writers on a musical titled, "Just around the Bend".
Critiques
I believe you are a member of a critique group.
Do you have any tips on choosing a critique group?
Writers in your genre are helpful but sometimes it is good to get outsider input, too. I'm actually in one group for children's writers. I have several works in progress for children and they provide support for those efforts. I have a critique partner who writes both for children and adults. She is also a person of faith and that helps with my Christian based stories. She is a former English teacher and has done a great job keeping my grammar straight.
I think giving a helpful critique would be a wonderful skill to learn.
Could you share some advice on how to give a critique?
Always do it with kindness. Make suggestions by saying something like, I wonder if this might be a possibility. Also, it is your work and you have to take each comment with the proverbial grain of salt. Consider that the critique may be the perfect answer to a flaw or that it may be totally useless. Accept it with grace, thank the other person, and give it a few days to see if it makes sense to your story or if you want to totally reject it. Just don't reject your fellow critique person. They took the time to look at your work and make suggestions.
Conclusion
Do you have any news or updates you'd like to share?
Since I wrote "Fred's Gift" I have had several other pieces published! I have a few lessons and drawings published in the educational market. I wrote a leveled reader for fifth graders called "Sidetracked" about two boys working for one of the early steam engine trains in the United States. I have some devotionals in collections put out by The Southern Christian Writers Conference, edited by Cheryl Wray: "Christmas Blessings" and "Day by Day." I recently had my first Christian romance, "On Cue" published by Mt. Zion Ridge Press. (They also published "Fred's Gift.")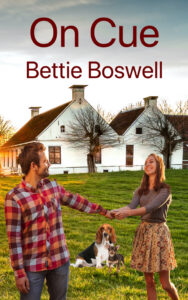 "On Cue" came out in November 2020. I had been working on it for several years. My background as a music teacher and the experience with the community musical, "Just Around the Bend," provided the background information I needed to tell the story of a teacher who is writing a musical to save her local historical museum, despite worries from the past. Below is a description of the story.
When a college sweetheart used Ginny Cline's dreams for his own glory, he stole her joy of composing music and her trust in men. Years later, encouraged by prayer and a chance to help the local museum, she dares to share her talents again. Unfortunately a financial backer forces her to place her music and trust into the hands of another man.
Theater professor Scott Hallmark's summer camp benefactor coerces him into becoming the director of Ginny's musical. The last thing he needs is another woman who uses him to get what they want, especially an amateur who has no idea what they are doing.
As Ginny's interest in Scott grows, her confusion arises over Honey, a member of Scott's praise band. Mix in a couple of dogs and quirky cast members for fun and frustration as the couple work together to discover that forgiveness and trust produce perfect harmony.
I've enjoyed my writing journey and plan to get more involved with it once school is out this year (and forever.) I look forward to the day when I can actually do a book signing or share my author experience in a live situation. For those of you out there, who want to be a writer, don't give up…it takes a long time for most of us. For the readers out there, find ways to support Christian writers by reading and sharing good titles. May all of you have a very blessed day!
Please follow and like us: