Location is important in real estate, and important in fiction. I've been thinking about where Ashley's and Justin's story should unfold.
Hmm.
I know it would be easier for me to locate them near my home. But would that be fair to my characters?
I let my imagination run wild and tried to imagine where they could get married if they decide to marry. The possibilities were endless. So, I did some searching on the web and I found the perfect venue. It is in Nashville, Tennessee.
Nashville. Perfect.
I visited Nashville briefly years ago when I attended an American Christian Fiction Writer's conference. However, my time was well-spent learning and networking during the conference. I didn't have time for sightseeing.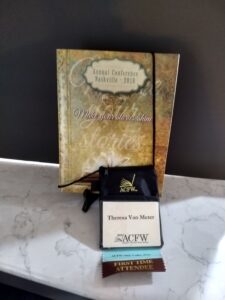 Thankfully, when we drove into Nashville, my husband and I visited the Parthenon. It is a huge, gorgeous building.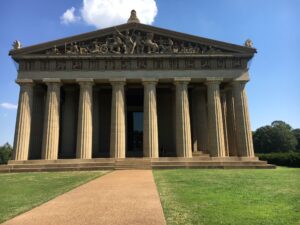 But could I locate Ashley's story in Nashville with only that brief visit?
I read an article where the writer suggested (wish I could remember where and give credit to the author) to write with knowledge about a well-known place a writer should immerse themselves in the location. Considering that advice, Nashville wasn't looking good for the location.
At the present time, I cannot visit Nashville, and I believe my characters need to be in Tennessee.
So, I've thought of a perfect solution, I hope.
I will create a fictional town in Tennessee. Then, if I can visit Nashville again, and depending on what I discover, hopefully, I will put a few Nashville scenes in Ashley's and Justin's story.
A fictional town could give me problems, though. I write by-the-seat-of-my-pants. I can imagine creating a scene early in the story and perhaps have the characters skating on a pond and 30,000 words later, have a cemetery at the same location.
Not good.
A plan is needed. I think I need to create a map of my fictional town.
I need to do research and discover how other authors handle fictional towns in their stories.
Stay tuned to see what happens next for Ashley and Justin.
Before you Leave
Thanks for visiting. If you haven't already please subscribe to my newsletter. Also use the share buttons to share this post with your friends on social media.
Please follow and like us:
Please follow and like us: