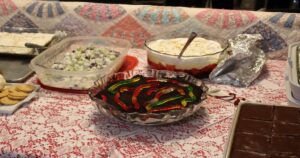 I am sorry I haven't kept up with my blog. I took a brief hiatus to edit my novel and I let life get in the way.
My goal is to work on this blog and keep it updated. I have an interview lined up in October and I plan to write a few articles. Although not related to short stories, I am compelled to write them.
I plan to share tips on reducing food costs. I hope you will discover at least one tip to help reduce your food bill, especially during the upcoming holiday season.
Despite the food articles, the focus of the website will stay on short stories and the writers that write them.
Please follow and like us: