I'd like to welcome award-winning author Sandra Merville Hart to my website. Thank you, Sandra, for taking the time to answer my questions.
It's my pleasure, Theresa. Thank you for hosting me!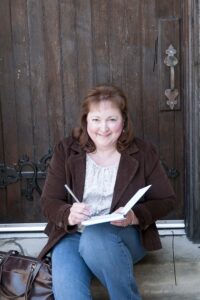 Sandra is one of several writers in the book, From the Lake to the River: Buckeye Christian Fiction Authors 2018 Anthology.
Her story in the book is, "Surprised by Love".
Q: Could you tell us about the story?
A: It's set during the tragic 1913 Great Miami River Flood in Troy, Ohio.
Lottie's feelings for an old school crush blossom again during the worst flood her town has endured in years.
Desperate circumstances throw Lottie and Joe together. Can tragedy unite the couple to make her long-buried dream of winning his love come true?
Q: What was the inspiration for the story?
A: I love this story. Even in the years before I began writing, I always imagined myself writing about a flood. 😊
I really love that it's a story about ordinary people becoming heroes in a crisis.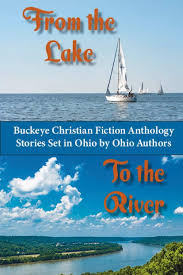 History
As I was visiting your site, I enjoyed reading your recipe page named: Historical Nibbles.
Q: How do you find the recipes, especially the ones over a hundred years old, that you've shared on your site?
A: This blog has been a lot of fun as well as a learning experience. Initially, I wanted to learn more about the foods that characters in my novels might prepare. Discovering the differences in how they cooked 150 years ago was my goal.
I look for old recipe books that were published at least 100 years ago and then try to follow the recipes in my modern kitchen. One thing I've noticed is that many of our ancestors didn't include quantities in their recipes so I have to guess. It's been an adventure!
Q: What is your favorite recipe listed on your blog page?
A: Hands down, my favorite recipe was a Biscuit Recipe Used by Confederate Soldiers. It has received the most views and sparked the most conversations. One reader commented that it took them back to the Battle of Gettysburg where an ancestor was killed. I was humbled that a recipe post made that day come to life for this reader.
I've had a kernel of an idea for a story for years. However, it would be a historical story, and I'm intimidated by the research needed. Since you are an award-winner in the historical genre, I've listed a couple of questions below regarding that niche.
The following photo is a link to Sandra's debut novel.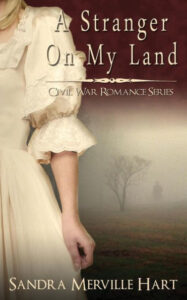 Historical Genre and Research
Q: How did you choose the historical genre as your niche?
A: That was an easy decision for me because I love history. I love to read historical novels. When it came time to choose my genre, I settled on stories set in American history to highlight our country.
Q: Could you share how you handle all the research necessary to write a story based in the past?
A: I am currently writing a "Spies of the Civil War" series that has required LOTS of research. All of my Civil War stories require months of research before I begin to write.
I begin by checking out nonfiction books on the topics of my story, such as the Battle of Gettysburg. After I learn about the battle, I also need to know about the town, the townspeople, the businesses in town. How did folks make a living? What did they do for entertainment?
As the research unfolds, it brings new questions. You become like a detective, following leads about certain facts you find interesting.
I've learned so much about research that I've written a workshop about it. There is a lot to learn.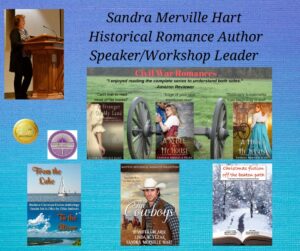 Reviews
I know the importance of reviews. But, I'm daunted by the proper way to leave one.
Q: Do you have any suggestions about how to write a review?
A: That's a great question! Generally, I only leave a review if I like a book. I can't recommend a book that I don't like and I don't want to leave negative reviews.
Reviews can be short. Two to three sentences are fine. If the story held your attention from the beginning, readers like to know it. Was it a page turner? Did you enjoy the story? Were there twists and turns that kept you spellbound? Did you like the characters? Were they believable, flawed? Did they make frustrating choices?
Think about what you want to know about a book before reading it. Will you look for other books by the same author?
These questions may spark ideas on what to write.
Please do consider writing reviews. They are a gift to authors! I know they are to me. 😊
Other Interviews
I enjoyed the ACFW Ohio chapter, Meet the Author Series YouTube video featuring you. It impressed me that you visit the locations mentioned in your book as part of your research.

Thank you very much! Visiting the settings for my novels enriches my stories. I visit the museums, talk to the townspeople, and eat in their restaurants. I have always left with a great feeling, happy that I chose to highlight their city in my book.
Q: Do you mind sharing with my readers your research story for your award-winning book, A Rebel in my House?
A: Gettysburg captivated me from the first visit. The tragic battleground has been preserved through hard work by historians and by Gettysburg residents. When it was time to write my second novel, I knew there was a story waiting for me in Gettysburg. I had to go there to find it.
I invite you to read about my experience here!
Watching your interview on PJNET.TV about your writing journey brought tears to my eyes. Thank you for sharing your deeply personal story.
Wow! Thank you so much. I'm glad it encouraged you.
Q: What advice would you give to anyone who wants to write, but feels discouraged?
A: Writing is a lonely journey. It's difficult to know where to start. I took a couple of college classes, correspondence writing courses, and began attending writers' conferences.
Each one was valuable to me but the conferences were the most helpful. You meet other authors there—both successful and struggling. You make friends with others with active imaginations. You attend workshops, keynotes, and main sessions until it seems as if your brain can't contain all you've learned.
I remember going to one conference determined to quit. Someone said exactly what I needed to hear and I left encouraged.
Try to connect with other authors if you feel discouraged. Chances are good they'll understand.
Congratulations!
I would like to congratulate you on your doubly exciting news.
Q: Could you share with my readers your amazing accomplishment?
A: Thanks for asking. I still can't believe it—I signed 2 three-book series contracts with Wild Heart Books! That's two different series for a total of six books!
The first series is "Spies of the Civil War" and the first book is already with the publisher.
The second historical romance series begins with a marriage of convenience story set in Ohio.
I want to thank Sandra again. It was a pleasure to interview you.
Please follow and like us: