Welcome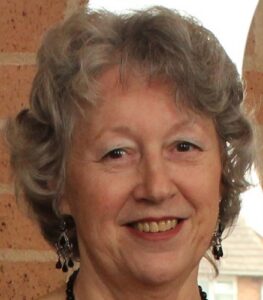 I'd like to welcome Fay Wentworth to my website and I want to thank you for taking the time to answer my questions.
Fay is one of the writers in the book, By my Side. Her story in the book is titled: "And the organ played on…"
Could you tell us a little about the story?
My husband and I went on a wonderful dancing holiday to Austria. We spent a day in Kufstein and we were standing in the courtyard below the fortress when we heard the sigh of wind bellowing through the thousands of organ pipes on the Heroes Organ in the massive round tower. The music filtered through the air and spread across the narrow streets of the beautiful city situated below snow-clad mountains. The experience was shatteringly awesome and inspirational and I thought: 'I have to use this setting'. The place itself and the facts about the organ are true, the story is fiction.
What was the inspiration for the story?
The atmosphere and emotion felt in that experience begged an equally emotional and heart-warming love story.
Award Winner
I see you have won a Red Ribbon (Honourable Mention) in the Wishing Shelf Book Awards.
Congratulations!
Could you tell us about the award?
The award is an annual award to writers. I submitted my second collection of short stories Twist and Mix. This was read by a panel and I was thrilled to receive the award and their very kind reports on my work.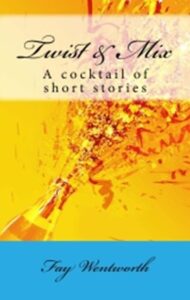 Books
How many books have you written so far?
Initially I wrote short stories for children and adults. These were published in a variety of magazines. As the markets expanded in the 1990's I was also able to write mainstream stories for competitions and online magazines. I then started to write novellas. As well as 153 individual short stories, I have had 2 collections of short stories and 7 novellas published. The novellas encompass romance/mystery, suspense and paranormal.
Favorites
Out of those books, do you have a favorite?
I have two favourites for different reasons:
Destiny's Footprints – it was my first published collection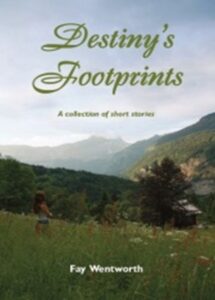 Are You Lost – a novella from the heart, exploring the supernatural world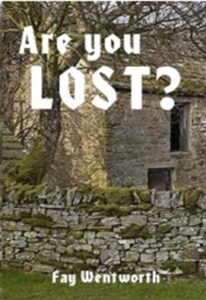 Do you have a favorite character that you've created?
I have to admit I rarely think about my characters until I have a setting/plot. My stories are initially inspired by atmosphere, a place or situation, then I think: Who can I put here? Why are they here? But one morning, at 4 am I was half awake in my cosy bed and a character came into my head. I lay and let him evolve. By the time I got up for breakfast I knew his name, what he looked like, what he wore and his characteristics. His name is Ashley Heaps, but I didn't know what I was going to do with him! I just had an inclination to put him somewhere out of his comfort zone. I was working backwards! I completed the story, Village Capers, and it is included in the Twist and Mix collection. I love that rogue!
Learn More
How can readers learn more about you and your books?
Details of my writing life are on my website: www.faywentworth.wordpress.com and my books are available from Amazon.
Do you have anything else you'd like to share?
My father was my inspiration to write. He was a wonderful story teller and, living on a farm, he told animal stories that, many years later, I produced as a series that was published in Animal Ways. My first short story, written at the age of eleven, was a tragic tale about a rabbit in a thunderstorm! Over the years I have led, as my family would say, a 'normal' life, which includes marriage, motherhood and a career. But writing fiction has always been an important part of my days. In the latter years I have been giving talks – great fun – and running creative writing courses. To see new writers emerge and gain confidence is an inspirational experience and very rewarding.
Fay, thank you for sharing your personal writing story with me and my website follower.
Please follow and like us: