I'd like to welcome Terry Atkinson to my website. Thank you, Terry, for taking the time to answer my questions.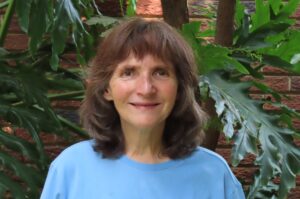 I want to start our discussion with your Romance Collection: Feel good short reads (Romantic Short Stories Book 2).
Q: As an author I know it would be hard to choose, but I must ask, out of all the stories included in that book, do you have a favorite and if so, why?
A: You are right, Theresa, it is not easy to choose a favourite (sorry – my spelling will be South African / British spelling).
But I would say that "Romantic Farm" is my personal favourite short story in this collection. One of the definitions of the word 'ROMANCE' is "a quality or feeling of mystery, excitement, and remoteness from everyday life". I feel that most of my "romantic" stories encompass the usual meaning of sweet romance in a relationship as well as this more poetic definition. I tend to write with a lot of description about nature and the beauty of the world around us. That's my style and it's certainly not going to attract someone looking for a thriller or some risqué intimate scenes. But if a reader is seeking something tranquil in order to escape to a world of beauty and peace, then my books do fulfill that need. "Romantic Farm" is written in a quiet, narrative style – but the messages of freedom for a person who might be battling with their current situation in life lie deeper than the descriptive narrative. There is a romance in the conventional sense, where Ruth and her husband finally achieve happiness personally and as a couple. But the romance of a remote and exciting part of the world, away from the hubbub of the city is an essential element to my story.
"Romantic Farm" was selected by one of my readers, a professional translator, to be translated into her native language. In German, the title translates to "Farm of Dreams" or "Dream Farm".
The story is set in areas of my country that I know well and I like to share the beauties of my country with my fellow South Africans and also with readers who live in other parts of the world. My country has a lot of political history, some of it very negative. But we've left that past behind us now and we've achieved amazing things in our country, whereas this seemed impossible to do at one stage. So, if an entire country can dream about a future and achieve it, then surely individuals can do that too. And that's why I write. I like to inspire my readers to dream their dreams and believe in themselves to the point where they can achieve those dreams – be they romantic, economic, spiritual or otherwise. "Romantic Farm" is one example of this. Most of my short stories contain hints or tips to improve relationships and other aspects of life. But the special "messages" are embedded within my stories.
Q: Could you tell us what the inspiration for the story was?
A: My husband and I had just moved from a fairly busy zone into a home which is set away from the "madding crowd". We were able to relax more and enjoy the bird sanctuary opposite our house, many large and beautiful trees on our walks and gorgeous sunsets.
I am usually inspired to write by the beauties of nature. I think we can learn a lot from nature. Egyptian Geese and other bird species love each other for the duration of their lives. Flowers and plants left unattended, know naturally how to flourish and achieve abundance. These are things that we, as human beings continuously search for – love, flourishing lives and abundance. Nature does it naturally. It's a good thing to sometimes contemplate these wonders and learn from them.
So, our move to this new and beautiful location got me thinking about lovely places that I have lived in or visited in my life. And through this process, "Romantic Farm" was born.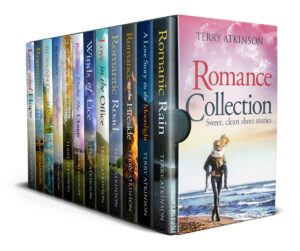 Audio
Q:Three stories have free audio, and I was wondering how did you choose which stories to provide the audio for?
A: I originally chose one short story as a free giveaway for a promotional campaign I was doing. The narrator, Chris Abernathy, did such a good job that I decided to get more of my books narrated. I chose books not set exclusively in my country, with no odd South African words or place-names to pronounce, as Chris is American. He is a consummate professional and I really like what he did with my stories. You can read about him here: http://www.chrisreadsbooks.com/
Q: How difficult is it to turn a written story into an audio story?
A: Very easy, when you find the right professional to do the job. 🙂
Miscellaneous
Q: I read that your book idea started with three short stories, but you expanded the collection to twelve. If that is correct, please share why?
A: I had loads of short stories written and I used to sell them on Amazon as singles. But then I decided to put them into "boxed" sets so that my readers could get one book with a collection of short stories. I had already compiled my book "Romantic Short Stories" which consists of eleven short stories, and since that point, I'd written some more. So, I decided to expand my trio into a sister book to the first collection.
Covers
Your covers are beautiful.
Q: Did you design them yourself?
A: Thank you so much! I love my covers. The design is a collaboration between myself and my cover designer, Nathaniel Dasco. He lives in the Philippines and is a professional cover designer. He has a knack for understanding exactly what I want, despite the physical distance between us. I give him a brief description of what the book is about and what I want, and then he works his magic.
You can find Nathaniel here: https://bookcovermall.com/about-nathan/
Writing Encouragement
Q: Who or what encouraged you to try writing?
A: I was very young when I started writing. I had a really good English teacher at the time, who saw how much I enjoyed writing stories. I can't say she specifically encouraged me, as I just loved writing and wrote stories at every opportunity. But she didn't stop me when I was writing way past the lesson ending time and she didn't make it a problem.
I write nowadays, because I see a troubled world with people having a rough time in their relationships and other areas of their lives. I have been blessed with a wonderful husband and a marriage that spans almost 27 years. I like to see other people happy and winning in their lives. One of the reasons I write is to provide inspiration to people to keep their dreams alive for a happy relationship and a successful life in whatever direction they choose.
Q: Now, that you have been writing X # of years, are there any lessons you have learned that you wish you could share with your younger self? (Ha ha ha…. X # years would translate to 50 years…that makes me seem very old, right? But I also don't care. I am a spiritual being with no age attached. :-))
A: To answer your question, no – there are no lessons I've learned by now that I wish I'd known earlier on. I am who I am now because of the things I did and experienced when I was younger. I had to go through that process of growing and learning and finding my own truths. I'm happy with who I was when I was younger and the things I did. I'm also very happy with who I am now. So no, no wishes about the past. The past is what led me to now. 🙂
Learn More
Q: How can readers learn more about you and your books?
A: Readers can find me on my Amazon page: https://www.amazon.com/~/e/B00HBR5L0O
And readers can absolutely write to me personally at terryatkinsonauthor@gmail.com I welcome personal one-on-one communications and answer every email I receive from readers who genuinely want to communicate with me.
Conclusion
Q: Do you have anything else you would like to share?
A: I would like to thank my husband, Dave, for all his encouragement and support over our 27 years. He is amazing. He also sells my paperback books and gets them into the hands of people in my country on a daily basis. Dave believes in me and my writing and thousands of people now have my stories to read because of Dave's work.
I would also like to thank you very much, Theresa, for offering me this opportunity to be interviewed. I really appreciate it.
You're welcome, Terry. It was a pleasure and thank you for sharing a glimpse into your writing life with my readers.
Please follow and like us: